Getting up and running is quick and easy and we are here to guide you through the process. You can simply
download
the terminal and install it on your computer. You can log in to any supported exchange using the demo-mode, which allow you to paper-trade. In order to connect to a real exchange account, you must first create an account on the exchange website. Once you have an account (and passed all possibly required KYC steps), you must create an API key set. Such a key set usually consists of a public and a secret key, however, sometimes additional fields such as a key name or an extra password are required. These fields can then be used in margin's login-mask to connect to your real exchange account.
For an extra piece of mind, we strongly recommend to
disable
withdrawal permissions on the keys that you use with
margin
.
Please also view our
Getting Started
tutorial for more info.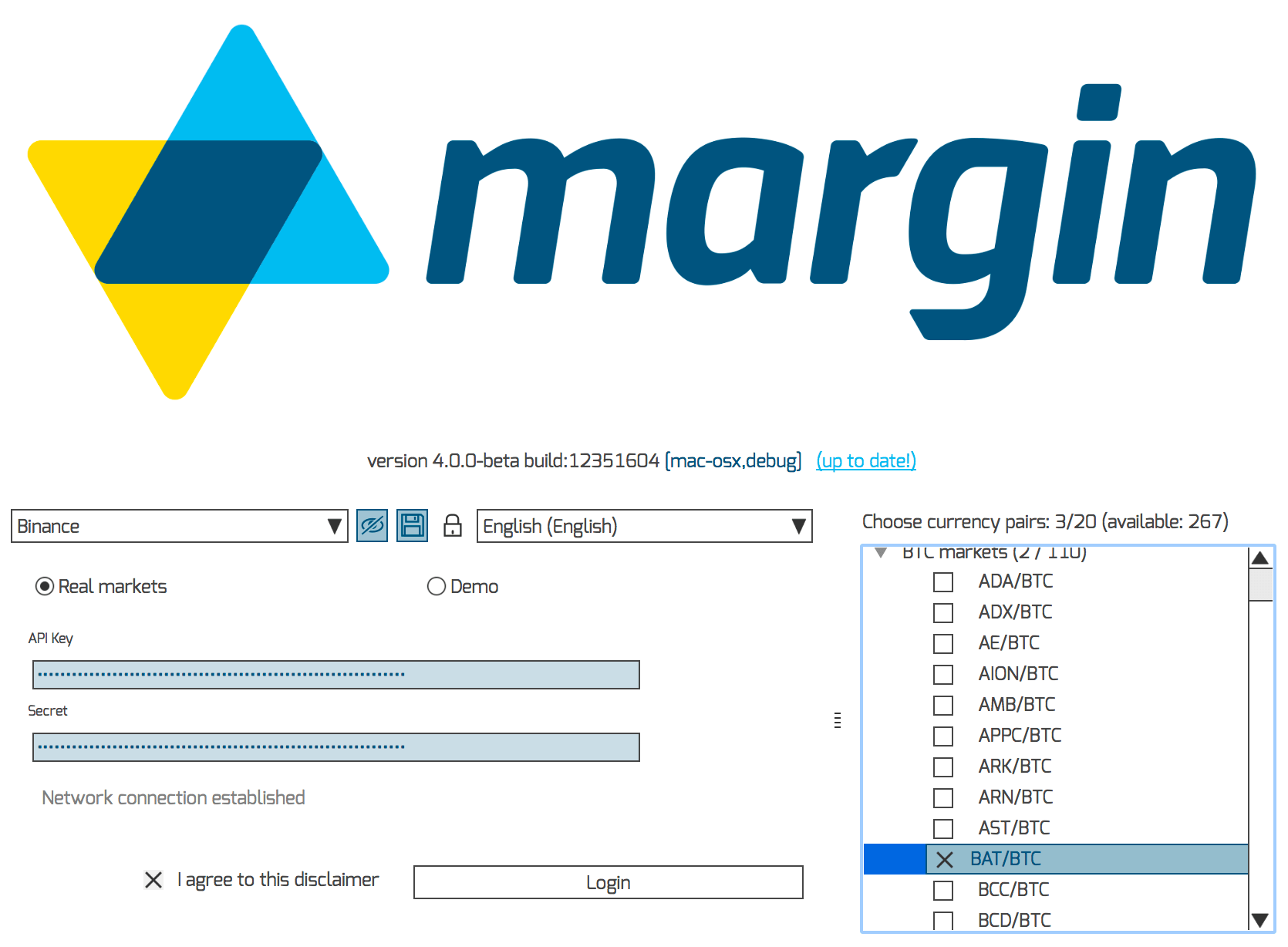 Don't worry, your locally installed instance of the terminal connects directly to the exchange and non of your account related data or keys is shared with our servers. The only communication with our server is to check for possible updates and to download the historical data.